Archive for November, 2010
by Jeremy Williams on Nov.16, 2010, under Podcast
Standard Podcast
[ 9:12 ]
Play Now
|
Play in Popup
|
Download
(597)
Joe has worked in the safety industry for 17 years, including six years in the US Navy as a HAZMAT technician and medic, one and a half years as a safety manager at a beef packing plant in West Texas and nine years as a consultant.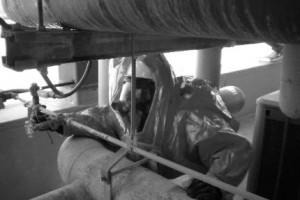 Joe Allen started Allen Safety in 2001 in response to the need of hands-on safety training in the food industry.
He received his bachelor's degree at Oklahoma State University in Fire Protection and Safety.
Joe's approach to training is very hands-on, practical, and competency-based.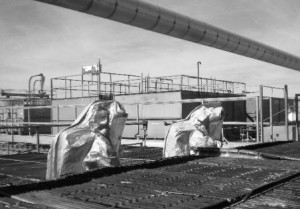 Joe's motto:
"We believe that everyone has the right to go home safely at
the end of the work day."
In this episode Joe Allen shares his thoughts about
Training
HAZMAT
Confined Space Entry
Safety Audits
Food Production Facilities
PSM Audits
Allen Safety
http://www.allensafety.com/
Comments Off

on GCAP "CoolCast" Episode 9: Allen Safety with Joe Allen
more...
by Jeremy Williams on Nov.05, 2010, under Podcast
Standard Podcast
[ 36:51 ]
Play Now
|
Play in Popup
|
Download
(684)
Let's talk CO2 with M&M Refrigeration and Mr. Greg Robinson.  Greg is a veteran ammonia refrigeration expert with over 45 years of valuable knowledge and experience.  He is also the Vice President of sales at M&M Refrigeration.  Greg reveals how to stop a fire in your plant with your CO2 refrigeration System.  Greg explains what the best compressor for CO2 is.  Learn how to defrost in half the time using much less energy with one very simple inexpensive add on and a little secret.  What kind of refrigeration training is required to transition from NH3 to CO2?  Can you convert existing Ammonia Refrigeration systems to CO2?  Greg welcomes you to contact him with any questions.
History of CO2 as a Refrigerant
Freon won out because a lack in technology
CO2 Efficiencies
6 to 40% savings over other refrigerants
Marketing Development
Number of CO2 Systems
US Cold Storage
Cost Reduction
Reduced Ammonia Charge
CO2's Comeback
Kilowatt per Cube
Brine vs. Cascade
Future Projects
Screw Compressor Myth
CO2 Charge loss ramifications
EPA LEPC
No documentation for a CO2 release
Free Information from M&M Refrigeration
Greg Robinson
Email gregr@mmrefrigeration.com
Work 410-754-8005
Cell 410-924-2680
Home 410-673-7419 evenings before 10pm EST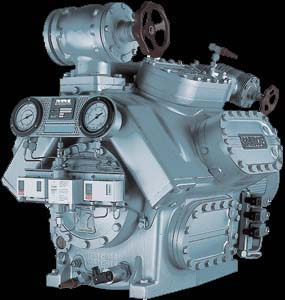 http://www.mmrefrigeration.com/
Comments Off

on GCAP "CoolCast" Episode 8: CO2 and the Natural Refrigerants Part 2
more...