Archive for December, 2016
by Jeremy Williams on Dec.01, 2016, under News
GCAP's Spanish Operator 1 book "Understanding Industrial Refrigeration from the Inside Out" has always been something we've wanted to offer to the industry. Anthony Verdugo and Miguel Bermudez have been challenged to translate GCAP's English book completely into Spanish. Once the book is done, it will be used along with the Spanish lectures we offer in the Spanish Operator 1 course.   The goal is to have the book done and edited by April 2017!
When Anthony Verdugo came aboard in 2012, GCAP had the idea of developing a Spanish Division. Taking advantage of his bilingual abilities, he was given the responsibility to revise and re-edit the RETA Spanish book 1. After re-editing the RETA Spanish book 1, and developing Spanish lectures to go with it, we decided to launch our very first Spanish Seminar for Entry Level Operators. After doing a couple Spanish Seminars we realized that the material being presented was good, but the book wasn't exactly what GCAP was trying get across to our students.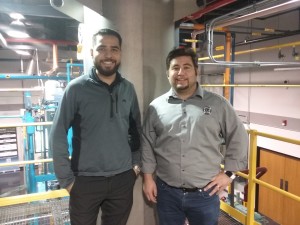 In 2015 GCAP decided to hire another Spanish Instructor, Miguel Bermudez was the perfect individual for the job. Therefore, Anthony and Miguel took the opportunity to begin converting the GCAP's English book to Spanish.  A lot of hard work and dedication is being put into this book as we speak. "Translating an entire book to Spanish is not an easy task to do" said, Anthony Verdugo but "we look forward to offer a new Spanish Book for Entry Level Operators along with great Spanish lectures and the best hands on training lab in the U.S" said, Miguel Bermudez.  Once the book is completely done, we will be proud to announce that the Spanish Operator 1 Book "Understanding Industrial Refrigeration from the Inside Out" will be the new and improved textbook being used in our Spanish Seminars.
If you would like to get the book pre-ordered please give us a call @ 620.271.0037 or email us: ammonia@pld.com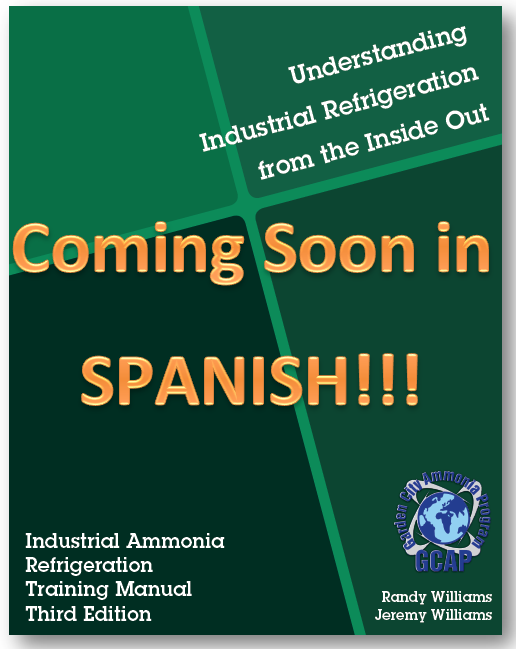 Comments Off

on New Book Coming Available
more...