Archive for February, 2017
by Jeremy Williams on Feb.21, 2017, under News
Calibration Technologies; Specialist in Gas Detection have supported GCAP for many years.  The new engine room will be monitored by CTI equipment and we just got a brand new Ammonia detection system from them.   CTI sensors are built for the harshest industrial environments from engine rooms and docks, to air handlers and blast freezers. Many thanks to Calibration Technologies for supporting industrial refrigeration safety and training through GCAP.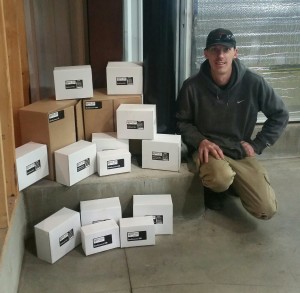 Calibration Technologies is a leading manufacturer of gas detection systems and accessories operating out of Columbia, MO. CTI has provided toxic and flammable gas detection sales and service for many years. Our engineers and technicians have over 30 years of experience in system design, sales, and field service.
CTI servicse a wide variety of industries including food processing plants, cold storage plants, chiller plants, rendering plants, power plants, chemical plants, pharmaceutical plants, ships, and hazmat/emergency response agencies.
CTI specializes in detecting a variety of gases including: Ammonia, Carbon Dioxide, Carbon Monoxide, Hydrogen, Methane, Hydrogen Sulfide, Chlorine, Halocarbons,and more.
Calibration Technologies provides sales, repairs, and in-house calibration services for fixed and portable gas detectors. Our service technicians provide on-site calibration at customer facilities, including certified documentation and field calibration service for all your gas detection equipment. We have decades of experience designing and calibrating ammonia gas sensors, making sure they work in your extreme environments.
Comments Off

on Calibration Technologies
more...