Archive for March, 2017
by Jeremy Williams on Mar.15, 2017, under News
New Course Available
GCAP's Advanced RETA Refresher Competencies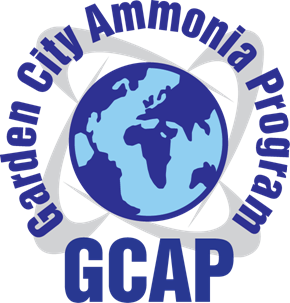 Prerequisite: Suggest prior Ammonia Operator 1 and/or Ammonia Operator 2 Credentials
This class is designed to be a refresher for any individual that is looking to attempt RETA Certification credentials such as the CARO (Certified Assistant Refrigeration Operator) or the CIRO (Certified Industrial Refrigeration Operator).  Individuals can also take this class as an overview refresher without sitting for the exams.
If a student was to take GCAP's Ammonia Operator 1 Course that would be preparing for the CARO.  If a student was to take GCAP's Ammonia Operator 2 Course that would be preparing the the CIRO and would be no need to take this class if sitting for those exams following the particular course.  This course is for individuals whom have have past experience, training and are now trying to sit for the exams and would like a review/refresher before taking the test. Also, many certifications/licenses across the country require continue education credits.  This class can meet what most require.
We suggest that you bring you past Ammonia Operator 1 and 2 books be supplemented with the book "Seeing Industrial Refrigeration from the Inside Out". The class will be studying from multiple sources to prepare for the optional certification(s).  If you don't have any prior books contact our office.
GCAP will provide several supplemental handouts, refresher exams,  study questions, and  RETA's Online practice exam for the CARO/CIRO exams.  Participants will have the option of sitting for the RETA CARO or CIRO Examination on the last day of class  (must meet RETA requirements for testing). For RETA requirements and testing fees please contact our office.
Day 1: Review/Refresh
Safety
PSM/RMP
Ammonia as a Chemical
Heat Transfer
Saturated / Superheated / Subcooling (Measurements)
Compressor Applications
Condensers
Purging
Refresher Exam of Ammonia Operator 1 material
Day 2: Review/ Refresh
Troubleshooting Screens
Liquid Feed(s) to Evaporators
Defrost
Enthalpy
Psychometric
Brake Horse Power (BHP)
Kilowatts (Kw)
Power Cost in Dollars
HP/TON
Kw/TON
RETA Online Practice Exam
Day 3: Review / Refresh
Electrical Schematics
Ladder Diagrams
Compression Ratio Calculations
Practice Questions relating to CIRO Screen and Calculations
Test for Certification
Comments Off

on Advanced RETA Refresher
more...
by Jeremy Williams on Mar.06, 2017, under News
This last week in San Antonia Texas, Alfa Laval was showcasing their partially flooded U-Bend / U-Turn plate and frame heat exchanger.  Since ALfa Laval showcased this a few years back the crew at GCAP has had to have one.  Danny Hauenstein made it happen this week and it's is getting shipped to Kansas.  We have saved a special place for this unit in the hopes getting one for the training lab.
Compact dimensions
Shorter height and length allowing installation onsite without dismantling
No additional support is needed, as the U-Turn separator is supported entirely by the plate heat exchanger
Easy maintenance, as both sides of the plate heat exchanger are fully accessible.
All ammonia connections access the same side which makes installation easy
Integrated oil drain
It ensures efficient separation – due to the use of four different
separation methods.
The short vertical ammonia driving columns, allowing small
temperature approaches and high system efficiency.
Sliding support allows thermal expansion, ensuring no
thermal tensions build up.
Significant oil pot volume in standard execution enough
for manual drain
Separation based on droplet size 0.15 mm
Margin for separation is 25% plus one nominal diameter
Maximum separation gas velocity is restricted to 60% of
the re-entrainment velocity, avoiding liquid brought back
to the gas flow.
Extra safety margin from 180° U-bend.
Comments Off

on Alfa Laval donates U-Turn Heat Exchanger to GCAP
more...