Archive for August, 2017
by Jeremy Williams on Aug.24, 2017, under News
Danfoss has been a large supporter of GCAP the last decade.  They have donated thousand of dollars of valves to the school and deliver a great product with exceptional customer service.  Danfoss has supported GCAP's safety day for the last nine years and we this last month become another vendor to showcase in GCAP's year-around trade show.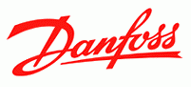 Comments Off

on Danfoss
more...
by Jeremy Williams on Aug.07, 2017, under News
GCAP would like to welcome Busch Vacuum Pumps and Systems, the newest vendor to GCAP's year around trade show in Garden City, KS.  They got their booth set up this last week and next time your down taking a class you'll get a chance to see their spot.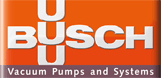 Busch Vacuum Pumps and Systems is one of the largest manufacturers of vacuum pumps, blowers and compressors in the world. Our products are at the forefront of vacuum and low pressure technology.
The Busch product range offers the largest selection of industrial vacuum pumps available in the world today. We offer more than 50 years of experience and expertise in vacuum system manufacturing, and can provide customized solutions for a variety of vacuum applications.
Comments Off

on Busch Vacuum Pumps
more...