Archive for October, 2017
by Jeremy Williams on Oct.23, 2017, under News
Cyrus Shank Company manufactures valves (pressure relief, hand valves, manifolds, etc.) The company is ASME certified, and the valves are certified by the National Board of Pressure Vessels. Many of our products are used in the commercial refrigeration industry in ammonia, CO2, and cryogenic applications. Our valve products are also valid for most air, gas, and some liquid applications. All of our products are 100% manufactured in the U.S.A.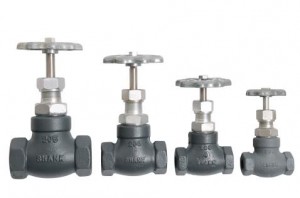 Our other company, Shank Screw Products Company, is a custom manufacturer of high-precision high-tolerance parts. Many of the parts we manufacture are used in the aerospace or hydraulic industries. Shank Screw Products is an ISO9001:2008 AS9100 Rev. B certified company. Shank Screw Products can be found in the OASIS international database of certified aerospace suppliers. Our company is capable of manufacturing prototype parts, short runs, or long runs.
Our machining capabilities include multi-axis (up to 9) CNCs, Mills, Horizontals, and complex Mill-Turn equipment. Our Quality Inspection equipment includes the latest equipment such as Vision Systems, and all of our manufacturing is done in the U.S.A.
GCAP is honored to have Cyrus Shank as vendor showcased in our year-around trade.  Next time your at GCAP come by and see their booth.
Comments Off

on Cyrus Shank
more...